TV sets have become integral parts of any establishments. It's difficult to find a home or an office without one. Beyond providing entertainment, these appliances are the people's windows to the world.
Many are kept updated by the latest news through their televisions, as well as other trends and happenings that one should know about. And when they're not in use for watching, they can transform into big screens perfect for any important presentation.
There are even countless kinds of them available today, from the more modern and sleek flat-screen TVs to the more traditional and trusty sets.

It's no surprise to see a television set just about anywhere, but what places are the best to mount in? Forget about placing them atop furniture, mounting them on the walls or hanging them from the ceiling via TV wall mounts are the ways to go these days.
And if you find yourself wondering which places in your home or your office are the best to mount them in, here are a few suggestions.

Entertainment Room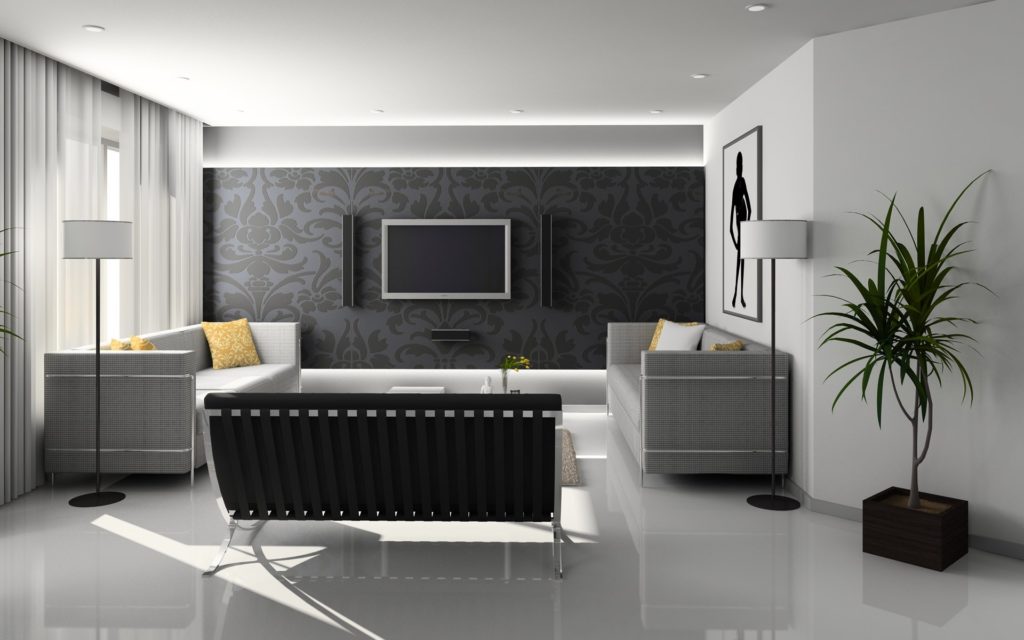 A TV set is the pièce de résistance of any entertainment room. Whether hanging on the wall or perched atop a TV stand with a mount, this appliance will be the center of attention in this room.
In fact, you can have as many electronics you want in the room, but the most important feature is undoubtedly the TV. It's through here that you'll be entertained to the fullest, be it the latest TV series or your favorite movie.
Mounting it on the wall gives much more space for a bigger audience, so you can still invite the whole family over for movie night!

Family Room

While some might argue that entertainment rooms and family rooms may be one and the same, but in family rooms, people have the option not to watch anything.
Unlike in home theaters, when the whole point of the space is to watch a movie in it, a TV in the family room is more of a secondary but still important part of the family room.
Here, your best TV wall mount can still get as much use, if not for entertainment, then for watching the news with your family or even seeing some home videos.

Game Room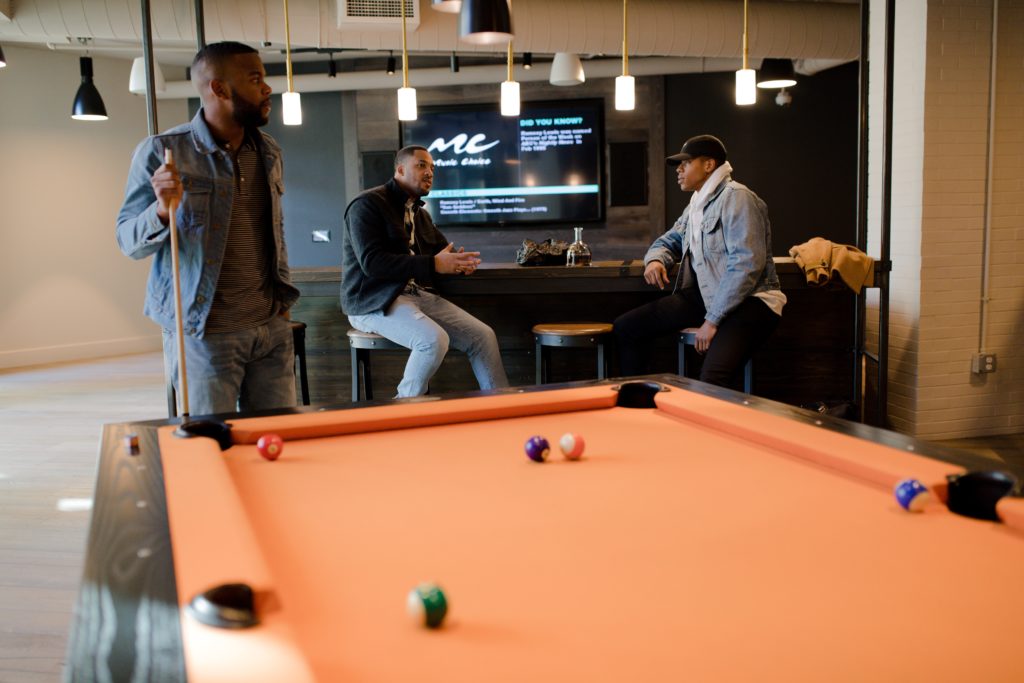 Picture it, your TV wall mount brackets holding up a wide flat screen set where you're playing your favorite game. Sounds enticing, doesn't it?
This is why a home game room is also one of many best places to mount your TV in. Forget about small sets and makeshift arcade games, wall-mounted TVs make for more exciting and interactive gaming experiences.
And with the extra floor space, you can play countless types of games, such as the classic analog variety or even the ones with dance mats.

Guest Room

What kind of host are you if you won't give your guests staying over a bit of entertainment.  
Placing a mounted set or even just an appliance placed atop TV stand with mounts gives any guest the opportunity to watch their favorite shows or movies without disturbing anyone else in the house.
Such makes them feel more comfortable and better at ease in someone else's home. And this way, they'll feel more at home and will likely spread the word on how well your host guests in your own home.

Gym

If you have your own gym at home, it's best to mount a TV inside it for a better exercising experience. Sure, music does the trick most of the time, but if you're invested in your series or movie while working out, you're more likely to forget how tiring the work out is.
Plus, combining both watching and exercising make for a great and useful way to past the time. Just be wary on how high to mount the TV as certain exercises and machines don't allow you to hold up your head too high.

Backyard

Home theaters are common nowadays. Why not mix it up and install a backyard theater instead? Think about, during those cold seasonal nights, snuggling up to your friends and family while you watch a movie right outside your house.
This allows watching a scary movie a great camping activity than telling stories around a campfire. Furthermore, there are even loads of ways to connect your TV wall mounts to the indoor electricity system so that your set will still work as nice outside as it does inside.

Library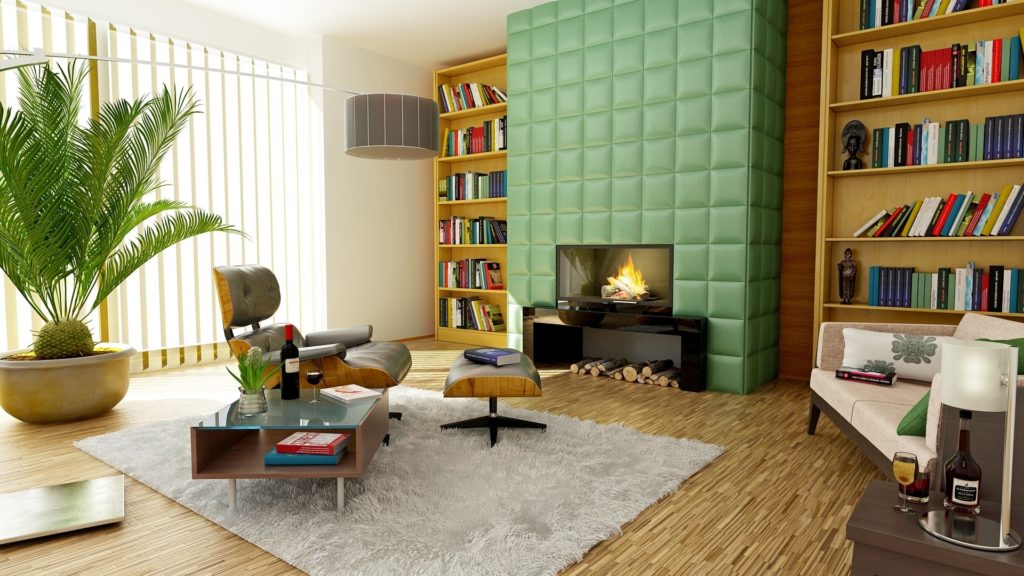 TVs in libraries sound weird right? Wrong! More often than not, one will see TV set in a library, especially the libraries in school and college campuses.
These appliances make working and studying inside the library much easier than you might think. For example, placing one on a TV stand with a mount adds an extra learning medium for students who want to work and study hard.
For the little kids, they can watch their favorite stories unfold during story time.

Conference Hall

In any business office space, TVs are definitely important. Particularly in the conference hall, where many meetings take place.
If your company is one that holds many meetings and conferences with presentations, then it's one that needs the best TV wall mounts, and widescreen sets money can buy.
Such allow better visual aid, and in turn, more effective presentations. TVs also allow meetings with other people outside the office, especially clients that come from different countries.
In today's time, there's hardly any company out there that doesn't make use of a TV in their conference halls.

Office Space

Even though you're working, you don't have to be detached from the world. A TV wall mount and an effective set placed on it helps keep you and your co-workers updated with what's happening in the real world.
What are the world news everyone's talking about? What are the latest TV series people are raving about? You'll easily know these things with a TV in your office space.
They don't have to be distracting features, but rather important mediums that help people work better and relax during the workday.

Stations & Airports

Admit it, having to wait for your train or your flight is one of the boring things to do. Fortunately, there are now mounted TV sets in stations and airports.
Seeing a TV wall mount in such places are extremely common nowadays, and rightfully so. Now, you can let the time past watching a show, a movie, or even your favorite sport.
You don't have to find newspapers to see what's on the news too. Ensure that while watching, you check the time. You might miss your train or flight.

Conclusion
You'd be surprised at how many places can actually benefit with a mounted TV in them. It's all about knowing the right needs and how to properly mount them. If you find that a space in your house or office might use a TV set, go for it!