Ever used a flat panel cart before? You mount a TV on them, and you can wheel the electronic appliance anywhere you wish. Flat panel carts aren't necessarily the most common of appliances and furniture to have, but one can't deny its usefulness.
Television sets and desktops are usually not mobile. When it comes to using them elsewhere, we are often faced with challenges. 
And if you have an important presentation and the computer in the conference room suddenly breaks down, what do you do?

Despite its unpopularity, flat panel carts have plenty of uses. Granted having to push a whole TV set or desktop doesn't seem all that inviting, these mobile accessories are incredibly convenient for a multitude of situations.
If you're not all that convinced, here is a list of the best uses of a flat panel cart, also known as a TV cart on wheels.

Important Presentations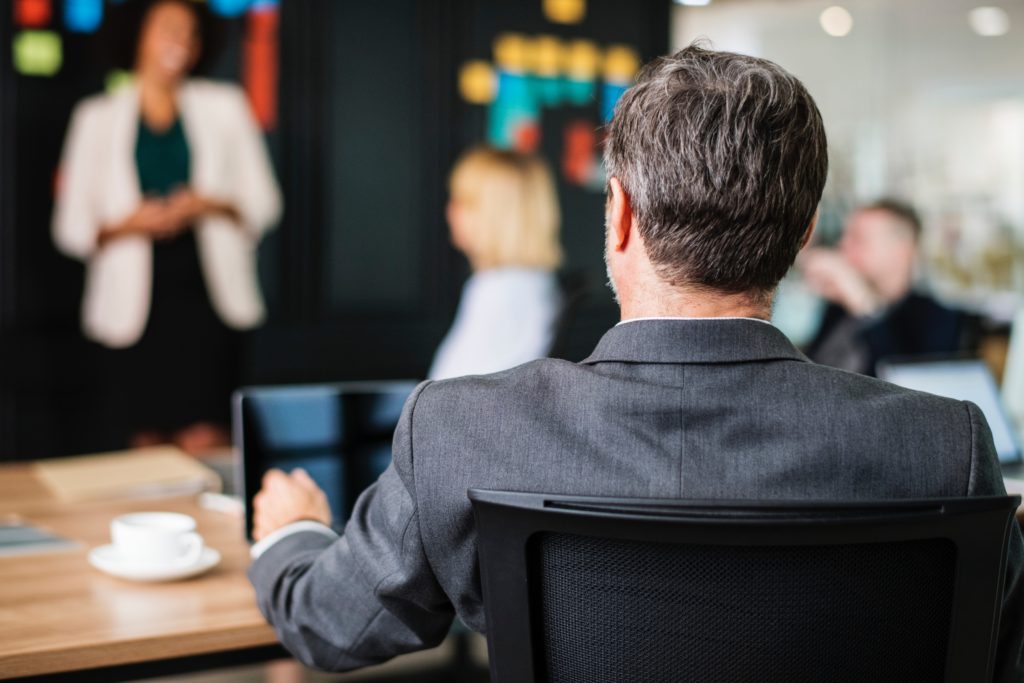 The most important use to get out of a flat panel cart is when you have to conduct important presentations. Whether it's for a business proposal at work or a big report on school, this mobile TV cart is your answer to this nerve-wracking situation.
Computers and projectors suddenly breaking down right before or during an important presentation are a lot more common than you might think. It pays to always have a back up so that you'll still be able to show all the hard work you've been doing.
This TV cart on wheels is doubly useful for big businesses that have a lot of people giving a lot of presentations. If the conference room is booked, just wheel in the flat panel cart with your presentation in another room and present away.

Virtual Tours

Are you real estate broker but you want to show people overseas the property you're selling? Or how about an interior decorator and your clients are out of town yet you want to present them your work?
Despite the distances between you, a flat panel cart can still help you tour them around. Attach your computer or laptop onto the TV cart on wheels, make sure the camera is ready, and tour away.
You can tour them upstairs, downstairs, in the basement, and at the backyard. It's also possible to talk to people through this rolling TV cart while you're outside well.
Because of modern technology and a good flat panel cart, you can take any client on a virtual tour that can be just as good as a real in-person live tour.

Skyping with Family Overseas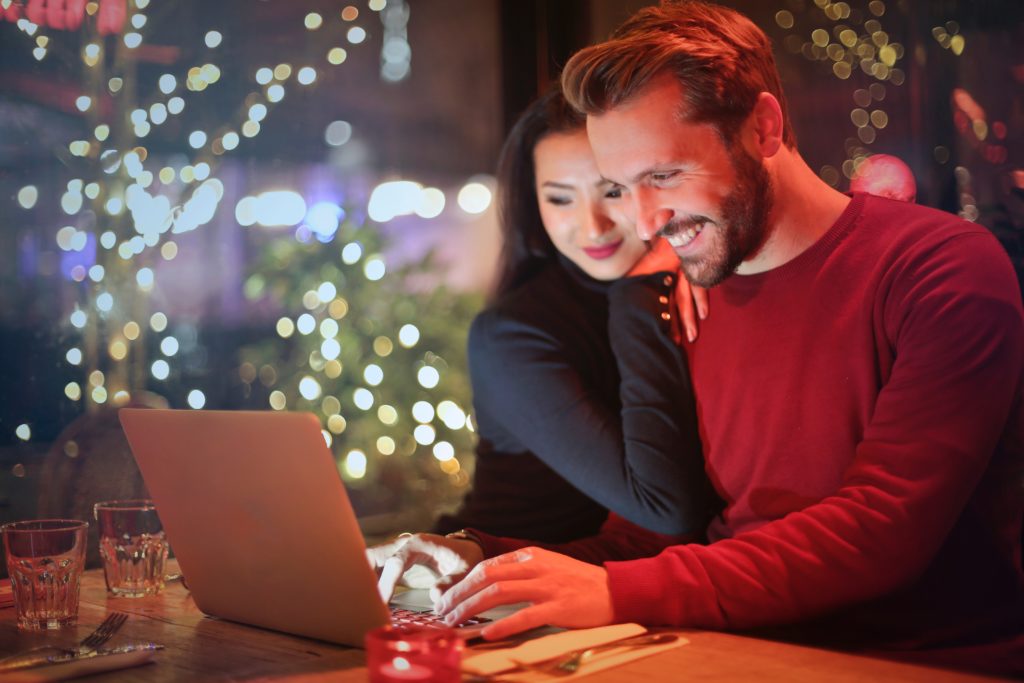 Virtual touring doesn't have to end on official businesses. If you're away or in a foreign country during the holidays or any other important family event, a flat panel cart can still make you feel like your just at home.
When you skype with your loved ones, they can take you to any room in the house and talk to whoever's there. It's as if you're actually there in the family gathering, despite being thousands of miles away.
You can even also request for a private conversation with certain people, which will be easier to do if they have their own sets of headphones. Feel right at home despite being far away with this type of rolling TV cart on wheels.

Mobile Movie Set

What if you want to watch a movie, but someone else is in the living room? Or you built your own clubhouse or hangout den with friends that you want to watch the latest films in?
It sounds like you can't do anything about it, right? Wrong! Flat screen TV carts can hold the widest of TV screens. Rocelco's BSTC flat panel cart can even hold up to 32″-61″ TV sets that are still easy to wheel around.
Whether it's down in the basement, outside in the backyard, or your own little clubhouse, you can enjoy a cinematic experience everywhere you go thanks to a flat panel cart.
Some that contain wide and multiple component shelves can even hold the popcorn as you watch the movie.

Home Arcade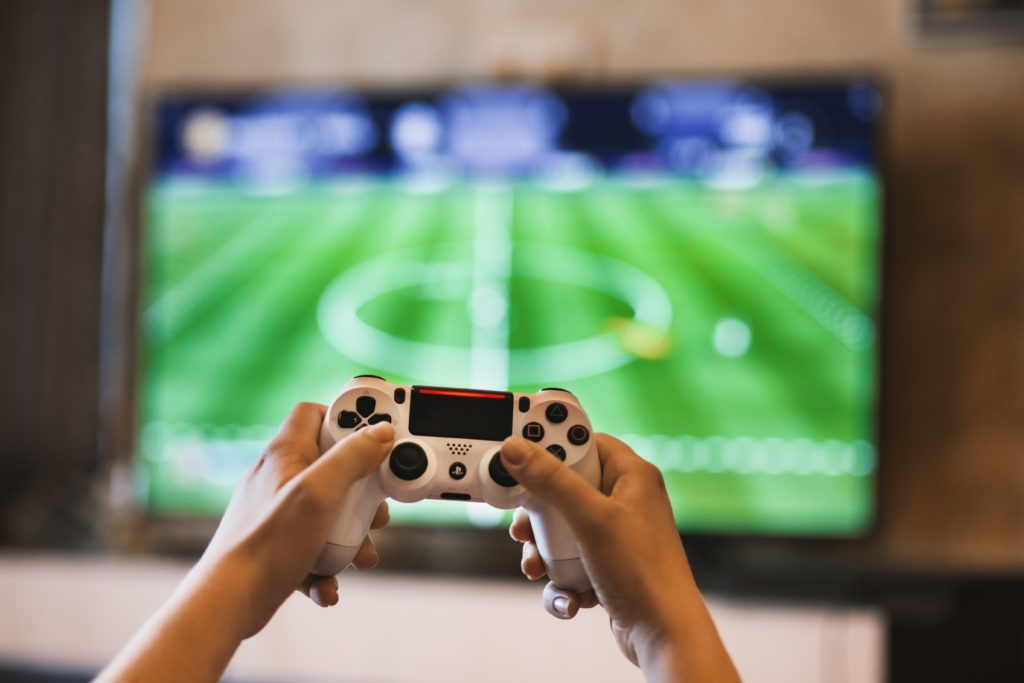 Don't you just love arcade games? The rush of playing it, the bright and colorful lights that emanate from it, not to mention the classic tunes that get stuck in your head.
Arcade games are a novelty that every person, kid or adult, has experienced at least once in your life. And with the help of a TV cart on wheels, you can create our own at home.
A flat panel cart is actually easy to transform to an arcade game. All the parts that make up one—joysticks, buttons, control panel, and more—can easily be incorporated on flat panel cart.
And the best part? It's completely mobile. If you want to transfer your homemade makeshift arcade game to another part of the house, you easily wheel it in.

Outdoor Entertainment System

A great gathering is usually spent outdoors. The fresh air, bright sunlight, and the wider spaces are best to have when you're hosting a barbecue or a simple family gathering. But what if the big game is on?
Or you all want to watch some family movies for a bit of nostalgia? Not to worry as a flat panel cart can answer all your problems. With just a push and a shove, you can instantly transport your wide-screen TV sets onto the backyard.
Fortunately, there are a lot of these mobile TV carts that are able to hold the biggest, sleekest, and widest sets available. There are also numerous extension chords to ensure that it'll still work even when the appliance is outside. A great gathering may be spent outdoors, but that doesn't mean you'd have to miss the big game as well!

Conclusion
A flat panel cart may seem like such an unimportant purchase, but it can save you from a lot of situations that you might realize. They're smart investments to have, especially if your work requires multiple presentations or if your family wants instant entertainment.
And when you're not using them, they're even easy to put away and store. It seems a TV cart on wheels has a lot of benefits, so why not get one for yourself?