I've been using the Rocelco MSD-40 Mobile Standing Desk with the Rocelco DM3 triple monitor arm for the past six months in my home office and it has tremendously increased my work productivity and improved my quality of life. Before using the Rocelco desk,  I was constantly having to take breaks from sitting and working at my computer. The neck and back pain I was experiencing was unbearable. Since investing in this complete ergonomic workstation, I can now sit or stand as I please, pain-free, from any room in my house. The MSD-40 desktop easily supports my three monitors, and I love the retractable keyboard tray.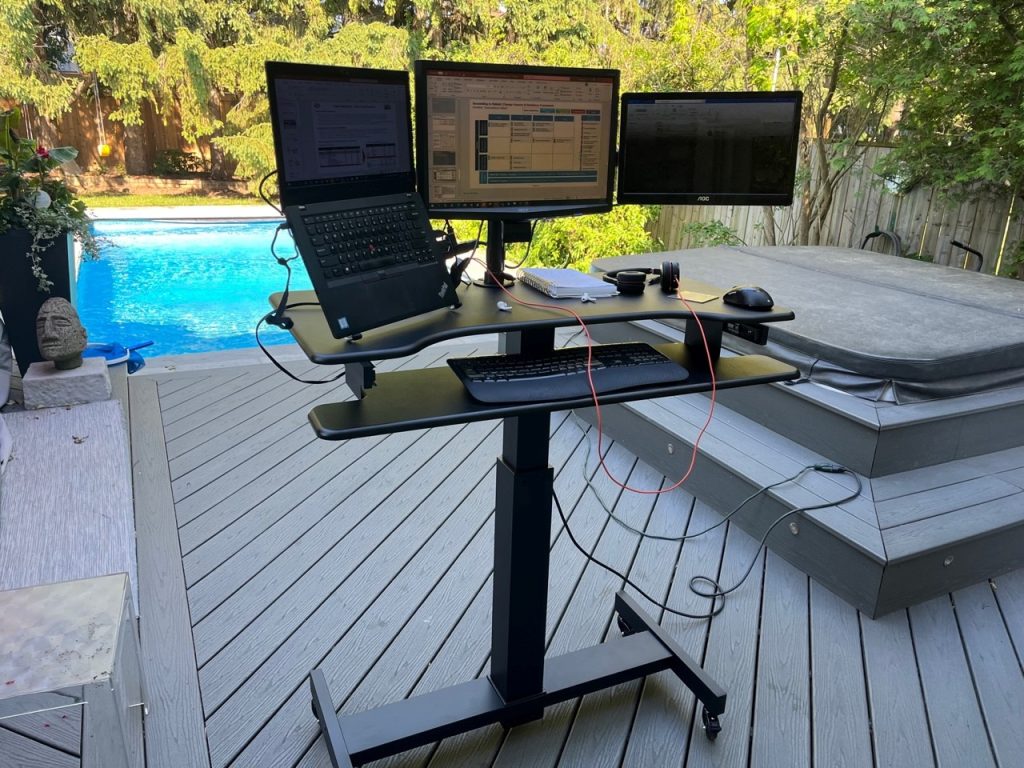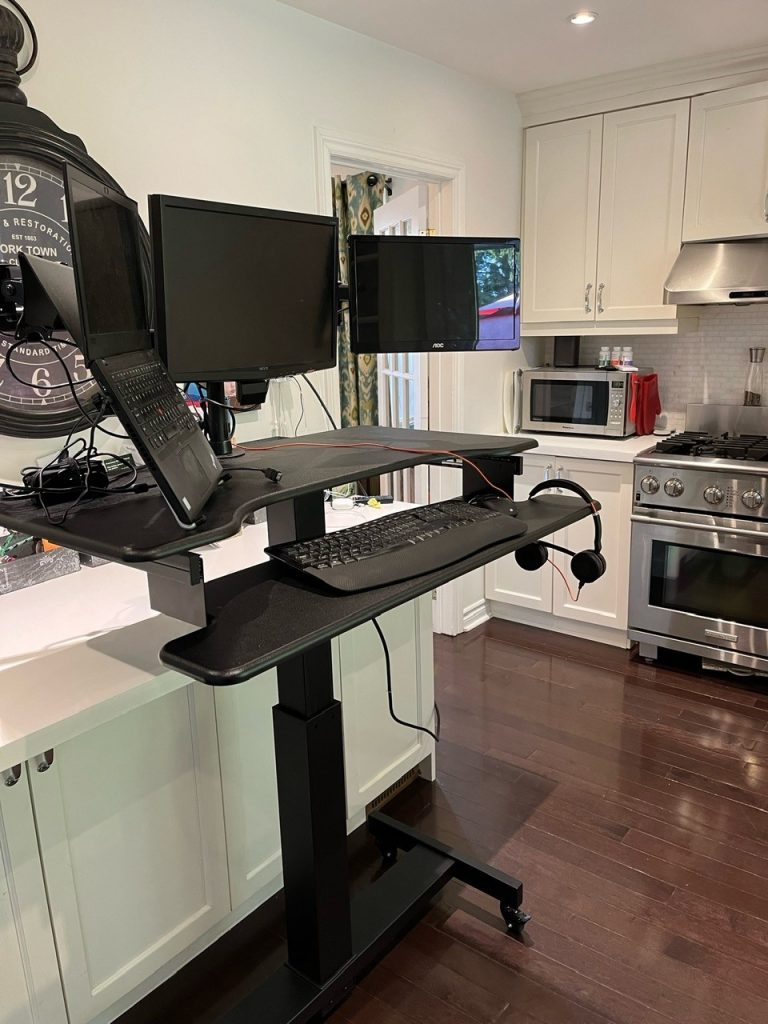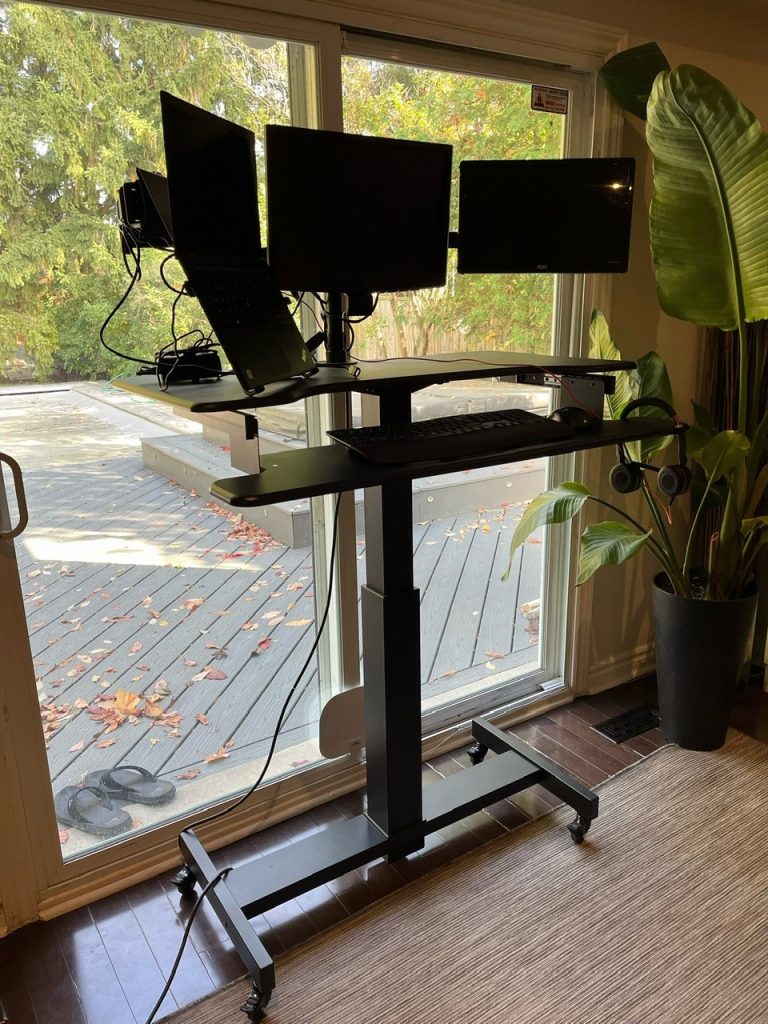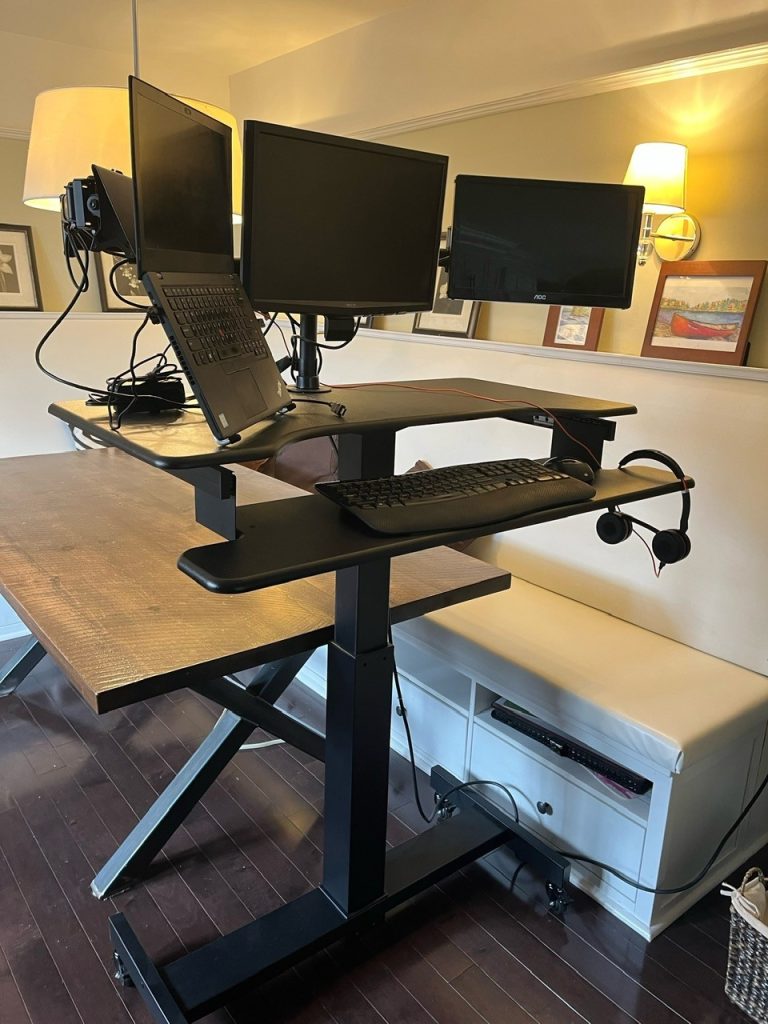 I enjoy being able to switch up my work environment by simply rolling the desk into different rooms. My favourite place now to work comfortably is outside on my deck overlooking my pool. My wellbeing has drastically improved, and I no longer need to take long breaks away from my computer. 
When I'm done my workday, I roll my whole workstation out of sight and out of mind. My daughters say I am more present and fun now that "Daddy's super desk" is here.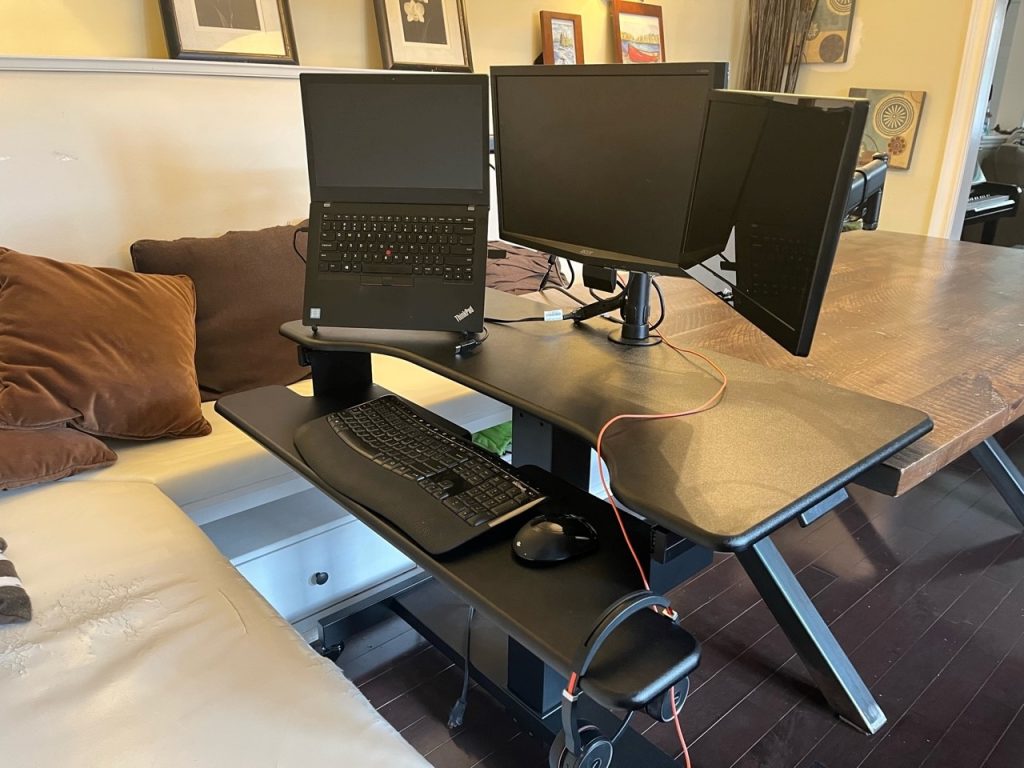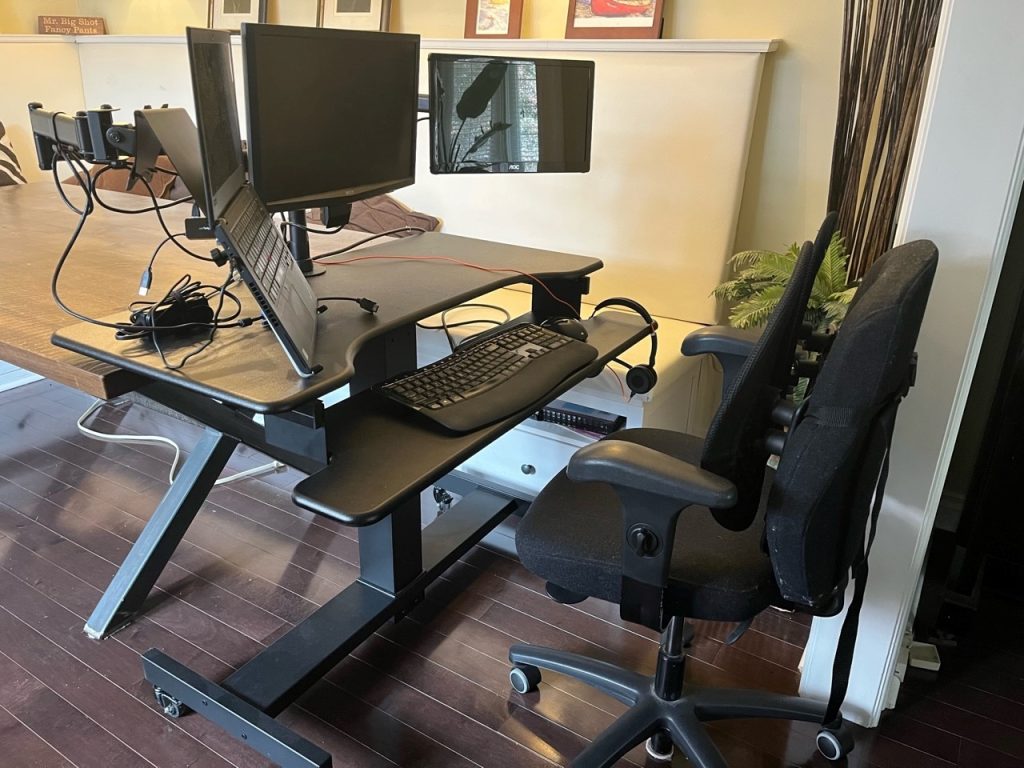 The Rocelco MSD-40 mobile sit to stand desk with DM3 triple monitor arm, is my solution to working comfortably and efficiently from home.
Trevor Bell 
Toronto, Ontario
October 2022